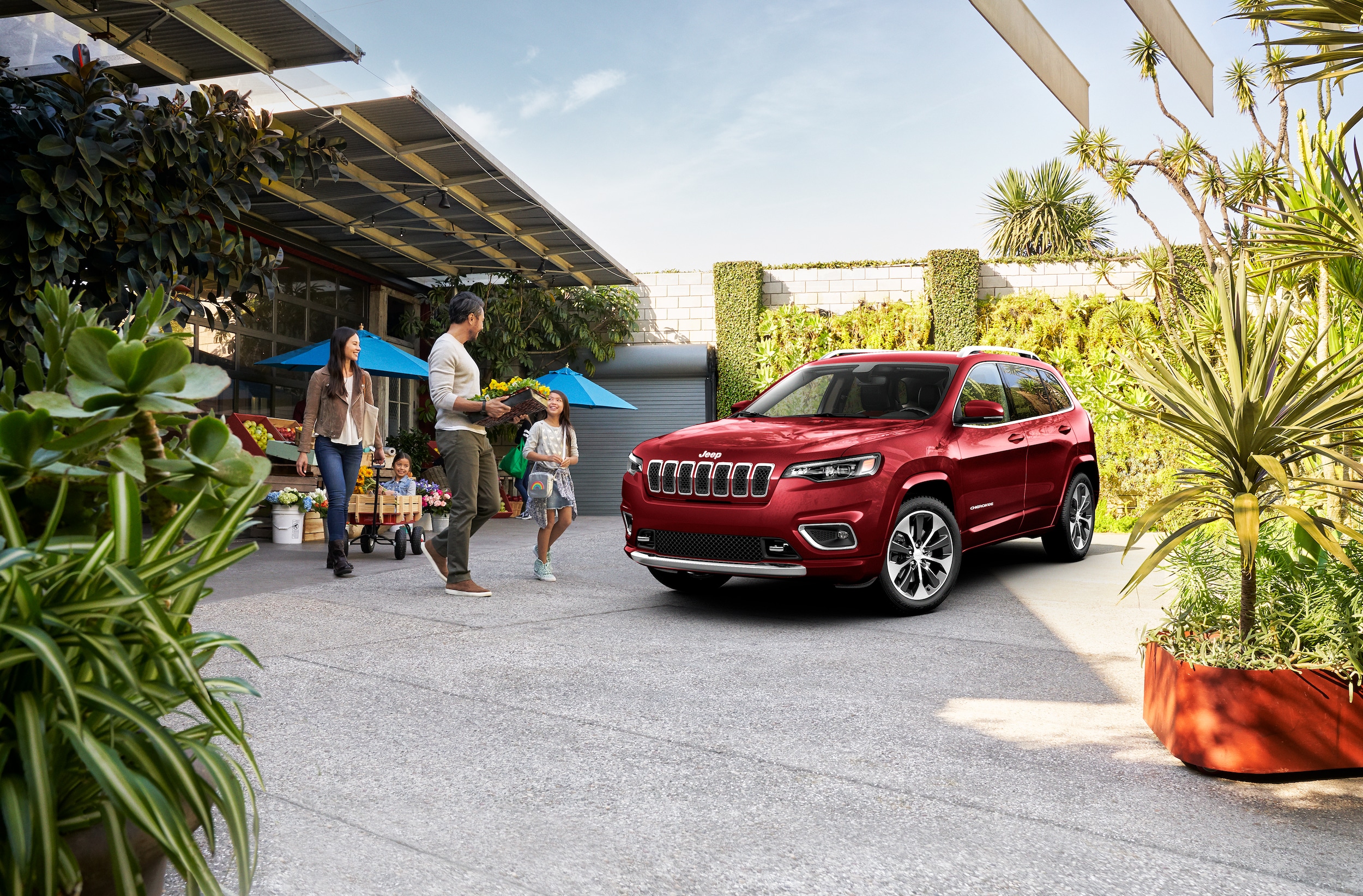 When off-roading or tackling terrain gets mentioned, what type of vehicle comes to mind? Is it a Jeep? For years, the notability around Jeep vehicles for capability has brought many to choose them for a perfect vehicle for adventuring. Whether you're into off-roading or you want to feel secure traveling through changing weather with bold 4x4 capability, a new Jeep can be your answer when looking for a new vehicle. In the 2019 Jeep model collection, you can see a series of Jeep SUVs that all possess next-level capability. Find the 2019 Jeep for sale in Slatington, PA, for you at Rentschler Chrysler Jeep Dodge Ram.
2019 Jeep Vehicles
If you want to feel at home with the outdoors while cruising Slatington, PA, browse for a 2019 Jeep Wrangler at our dealership today. The 2019 Jeep Wrangler not only has substantial and iconic off-road capability, but if you're into customization, there are various colors, trims, top options, and more, available for this Jeep SUV.
For an impressive performance with available 4x4 systems and loads of luxuries and technology, there are many other SUVs in the 2019 Jeep lineup to look at, too. A 2019 Jeep Cherokee can be the powerful and sophisticated choice for you, or it may be a 2019 Jeep Grand Cherokee that has commanding power. You can be looking for a practical, yet bold option, and a 2019 Jeep Renegade can be perfect. If a sleek look to the exterior of your SUV sounds appealing, look at the head-turning style of a 2019 Jeep Compass.
Do you want to see how the 2019 Jeep lineup looks and explore the features that are available? We are your Jeep dealer near you to shop 2019 Jeep models in Slatington, PA. Take a test drive in a 2019 Jeep today!